Discover captivating photos and fascinating facts about the top 5 small dog breeds. Unleash your curiosity today!
Small dogs have become increasingly popular as pets, capturing the hearts of many dog lovers around the world. Their tiny stature, adorable features, and lively personalities make them irresistible companions. If you're considering getting a small dog, it's important to understand the different breeds available and their unique characteristics. In this article, we will explore the top five smallest dog breeds, highlighting their traits, care needs, and why they make wonderful pets.
Chihuahua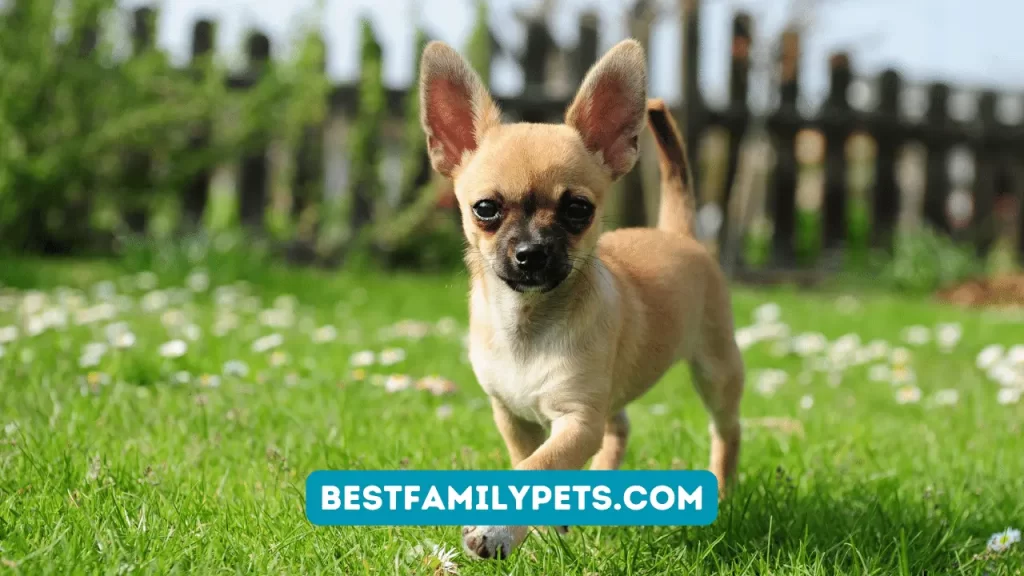 Origin and Description
The Chihuahua is one of the tiniest dog breeds, originating from Mexico. It is named after the Mexican state of Chihuahua, where it was first discovered. Chihuahuas are known for their distinctive apple-shaped heads and large, round eyes. They come in various colors and coat lengths, including smooth and long-haired varieties.
Personality and Temperament
Despite their small size, Chihuahuas possess a big personality. They are often confident, alert, and fiercely loyal to their owners. However, they can also be quite stubborn and may require patient training and socialization from an early age. Chihuahuas tend to form strong bonds with their owners and can be protective of them.
Training and Care
When it comes to training, positive reinforcement methods work best with Chihuahuas. They respond well to praise, treats, and consistency. Due to their small size, Chihuahuas are suitable for apartment living, but they still require regular exercise to keep them mentally and physically stimulated. Grooming needs vary depending on the coat length, but regular brushing and dental care are essential for their overall well-being.
Fun Facts
Chihuahuas are often known for their "big dog" attitude, fearlessly taking on much larger dogs.
They have been popularized in movies and television, becoming symbols of elegance and charm.
Yorkshire Terrier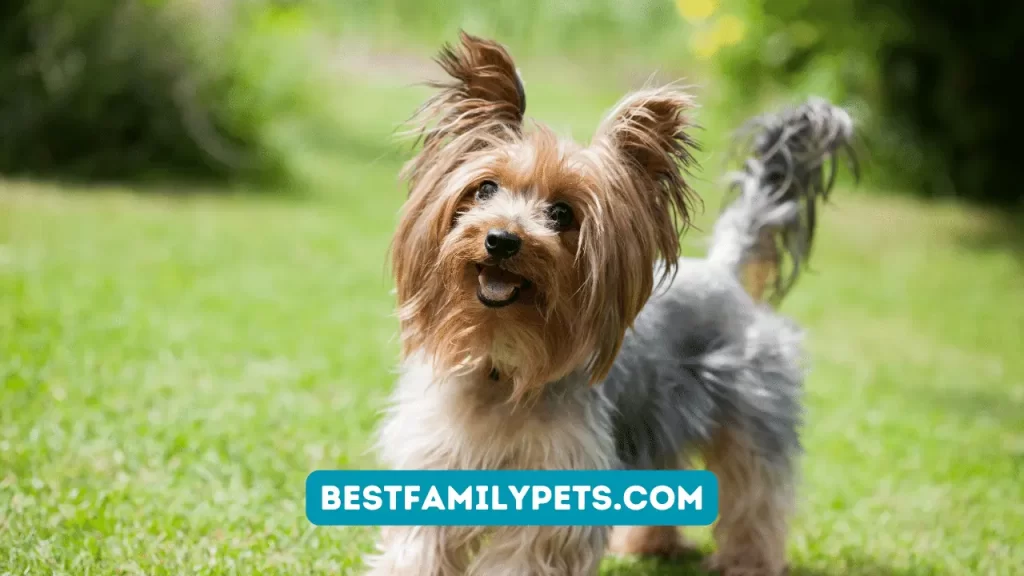 Origin and Description
The Yorkshire Terrier, or "Yorkie," hails from England and was initially bred for catching rats in clothing mills. This small breed has a long, silky coat that requires regular grooming and maintenance. Yorkies have a confident and feisty nature, often carrying themselves with an air of importance.
Personality and Temperament
Yorkshire Terriers are known for their energetic and affectionate personalities. They form strong attachments to their owners and can be quite protective. While they are generally friendly, they may display suspicion towards strangers. Early socialization is crucial to ensure they become well-rounded and adaptable companions.
Training and Care
Yorkies are intelligent and eager to please, making them trainable with consistent positive reinforcement. Their long coats require regular brushing and occasional trimming to maintain their appearance. Yorkies enjoy interactive play and short walks to burn off their energy. Due to their small size, they can adapt well to both urban and rural living.
Fun Facts
Despite their small stature, Yorkies have a bold and fearless nature.
They are often seen as fashionable companions, with their long, flowing coats often styled in various ways.
Pomeranian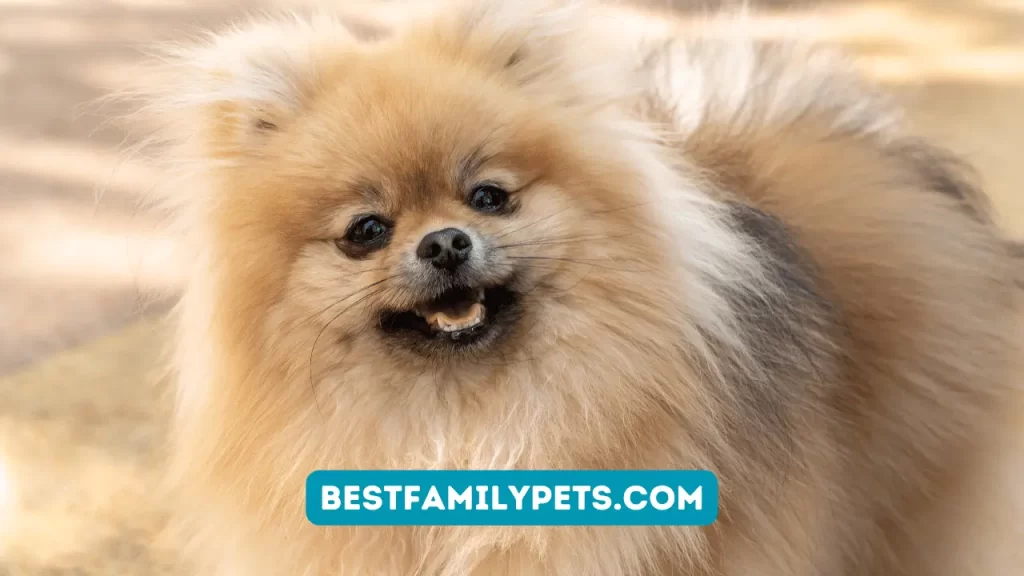 Origin and Description
The Pomeranian, sometimes referred to as a "Pom," originated from the Pomerania region in Europe. These small dogs are known for their fluffy double coats and fox-like faces. Pomeranians come in various colors, and their thick coats require regular brushing to prevent matting.
Personality and Temperament
Pomeranians are lively, extroverted dogs that love to be the center of attention. They are often intelligent and curious, always exploring their surroundings. Pomeranians are generally friendly towards people and other animals when properly socialized. They can be vocal and may bark to alert their owners.
Training and Care
Training Pomeranians should start early to establish good behavior patterns. They respond well to positive reinforcement, and training sessions should be kept short and engaging. Pomeranians require regular exercise to prevent weight gain and mental stimulation to prevent boredom. Their thick coats need regular grooming to keep them healthy and free of tangles.
Fun Facts
Pomeranians are descendants of large sled dogs and were selectively bred to become smaller companion dogs.
The famous scientist Isaac Newton had a Pomeranian named Diamond.
Maltese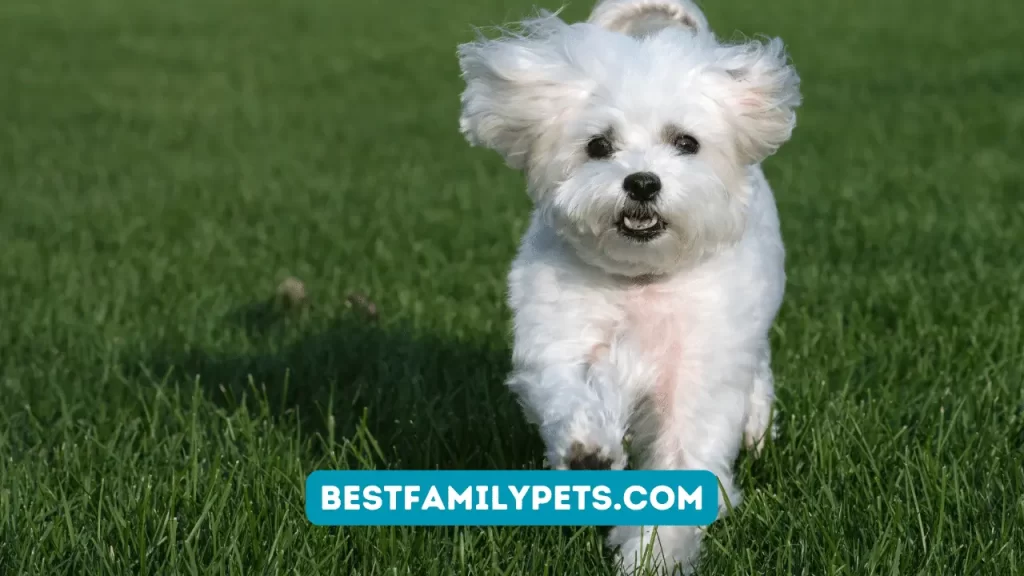 Origin and Description
The Maltese is an ancient small dog breed that originated in the Mediterranean. They are known for their long, silky white coats, giving them a regal appearance. Maltese dogs have a sweet expression with round eyes and a black button nose.
Personality and Temperament
Maltese dogs are gentle, affectionate, and known for their playful nature. They often thrive on human companionship and enjoy being lap dogs. They are generally good with children and other pets when introduced properly. Early socialization is important to prevent excessive shyness or timidity.
Training and Care
Maltese dogs are intelligent and eager to please, making them relatively easy to train. Positive reinforcement methods work well with this breed. They require regular grooming to maintain their long, luxurious coats. Daily brushing is necessary to prevent matting, and occasional baths can help keep their coats clean and white.
Fun Facts
Maltese dogs were often favored by royalty and aristocrats throughout history.
They are known for their longevity and can live up to 15 years or more with proper care.
Dachshund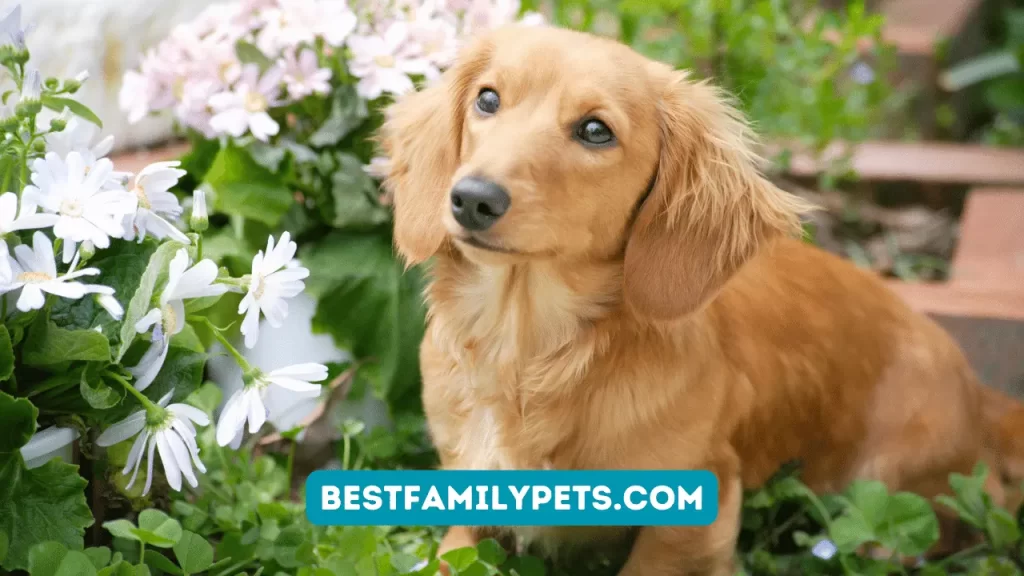 Origin and Description
The Dachshund, or "wiener dog," originated in Germany and was initially bred for hunting badgers. They have a distinctive long body, short legs, and elongated snout. Dachshunds come in different coat varieties, including smooth, wire-haired, and long-haired.
Personality and Temperament
Dachshunds are known for their bold and courageous personalities. They are often independent, intelligent, and curious. Dachshunds can be stubborn at times, but with positive reinforcement and consistency, they can be trained effectively. They form strong bonds with their families but may display some level of suspicion towards strangers.
Training and Care
Early socialization and obedience training are important for Dachshunds to prevent behavioral issues. They have moderate exercise needs and enjoy daily walks and interactive play sessions. Regular grooming is necessary for Dachshunds, with specific attention to their long ears to prevent ear infections.
Fun Facts
Dachshunds were originally bred to hunt badgers and other burrow-dwelling animals.
They are known for their distinctive "hot dog" shape and are often associated with fun and playful characters.
Benefits of Owning a Small Dog
Owning a small dog can bring numerous benefits to individuals and families alike. Here are some advantages of having a small dog as a pet:
Affectionate companionship

: Small dogs often form strong bonds with their owners, providing constant companionship and unconditional love.

Easier to manage

: Small dogs are more manageable in terms of space requirements, making them suitable for apartments or smaller living spaces.

Lower exercise needs

: Small dog breeds generally require less exercise compared to larger breeds, making them suitable for individuals or families with a less active lifestyle.

Suitable for various living environments

: Small dogs can adapt well to different living environments, whether it's in the city or the countryside.

Potential for longer lifespan

: Small dog breeds often have longer lifespans compared to larger breeds, allowing for more years of cherished companionship.
Tips for Caring for Small Dog Breeds
Caring for small dog breeds involves a few specific considerations to ensure their well-being and happiness. Here are some essential tips for providing optimal care:
Proper nutrition

: Choose a high-quality dog food that is suitable for small breeds and meets their nutritional needs. Consult with a veterinarian to determine the appropriate portion sizes.

Regular exercise and mental stimulation

: While small dogs require less exercise compared to larger breeds, they still need daily physical activity and mental stimulation to prevent boredom and maintain their overall health.

Grooming routines

: Establish a grooming routine that includes regular brushing, dental care, nail trimming, and, if necessary, professional grooming sessions. Keep an eye out for any skin issues, ear infections, or dental problems.

Socialization and training

: Socialize your small dog from an early age to ensure they are comfortable and well-behaved around people, other animals, and various environments. Positive reinforcement training methods work well with small dogs.

Veterinary care

: Schedule regular check-ups with a veterinarian to monitor your small dog's health, receive necessary vaccinations, and address any potential health concerns.
By following these tips, you can provide your small dog with a happy and fulfilling life.
Conclusion
In conclusion, small dog breeds offer a delightful mix of charm, personality, and companionship. From the tiny Chihuahua to the regal Maltese, these breeds bring joy and love to their owners' lives. When choosing a small dog, consider factors such as size, temperament, grooming needs, and exercise requirements. Remember that every small dog breed is unique, so take the time to learn about their specific care needs and training requirements. Small dogs can bring immense happiness and become cherished members of your family.
FAQs (Frequently Asked Questions)
Are small dog breeds good for families with children?
Small dog breeds can be suitable for families with children, but it's important to choose a breed known for its compatibility with kids. Always supervise interactions and teach children how to handle and respect dogs properly.
How can I prevent small dogs from developing behavioral issues?
Early socialization, consistent training, mental stimulation, and providing a structured routine can help prevent behavioral issues in small dogs. Enroll in obedience classes or consult with a professional dog trainer if needed.
Do small dog breeds require less exercise compared to larger breeds?
Generally, small dog breeds require less exercise compared to larger breeds, but they still need daily physical activity to stay healthy and mentally stimulated. Regular walks and interactive play sessions are essential.
What are some common health issues in small dog breeds?
Small dog breeds can be prone to certain health issues such as dental problems, luxating patella (kneecap dislocation), collapsed trachea, and obesity. Regular veterinary check-ups and a healthy lifestyle can help mitigate these risks.
Can small dogs be trained to perform tricks and commands?
Absolutely! Small dogs are highly trainable and can learn various tricks and commands. With positive reinforcement and consistent training, small dogs can excel in obedience training and agility activities.
Remember, choosing the right small dog breed and providing them with love, care, and training will result in a fulfilling and lifelong companionship.
Discover the most affectionate dog breeds! Meet 5 cuddly dogs who love to snuggle and shower you with love.